Crunchy golden-brown deliciousness on the outside, loaded mashed potato goodness on the inside. Resistance is futile.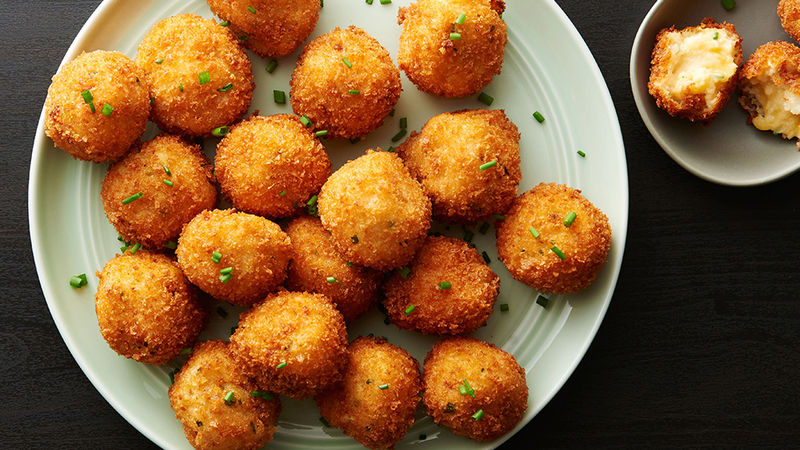 Ingredients
1
pouch Betty Crocker™ Mashed Potato Mix Roasted Garlic
3/4
cup shredded cheddar cheese
2
tablespoons chopped chives
1 1/2
cup Progresso™ panko bread crumbs
Steps
1

Cook the Betty Crocker™ mashed potatoes, with the milk and butter, according to package directions. Let cool to room temperature.
2

Cook your bacon until crispy. Set aside on paper towels. Once cool, crumble into bacon bits.

3

In a large bowl, combine the potatoes, cheese, egg, chives, and bacon bits. Mix until thoroughly combined. Using your hands, roll mixture into 1-inch balls. Toss in the panko bread crumbs until completely covered. Set aside on a plate to rest 15 minutes.
4

Heat the oil in a large, wide pot. Once the oil is hot enough, gently lower the balls into the oil and fry until golden all over. Continue frying in batches and set aside on paper towels to drain.

5

Garnish with extra chives and serve immediately.