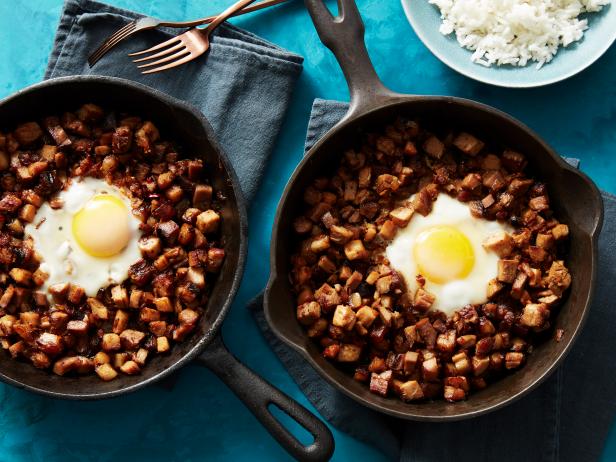 Sisig is a popular Filipino dish. It is composed of minced pork, chopped onion, and chicken liver. It is a favorite dish for pulutan. Sisig can also be enjoyed as a main dish with a cup of warm white rice on the side. I like to pair it with beer and spirits.
The originally sisig is composed of chopped pigs face with snout and ears. Chicken liver, pig brain, and onion along with calamansi are also part of the mix.
There are several sisig versions available today. There is a variety of main ingredients. It ranges from the original pig's face to a more healthy seafood concoction. Squid Sisig, Tuna Sisig, Bangus sisig, and Tahong Sisig are some examples.
Pork Sisig has its variations too. Pork belly is a widely used ingredient in conventional sisig versions. There are also versions that use pork shoulder. Some will mix and match different pig parts.
Chicken sisig is a version that is starting to gain popularity nowadays. It is a good option for people who don't eat pork.
Braised Pork:
1 cup Filipino soy sauce
1/2 cup coconut vinegar
3 tablespoons salt
1 1/2 tablespoons sugar
1 teaspoon whole peppercorns
10 cloves garlic
1 pig ear
1 pork jowl
1/2 pork snout
1/2 pork tongue
Pork Sisig:
1 tablespoon ginger, chopped
5 cloves garlic, chopped
4 bird's eye chile peppers, chopped
1 onion, diced
1/4 cup Filipino soy sauce
2 tablespoons calamansi juice
2 tablespoons coconut vinegar
4 eggs
4 servings rice, cooked
For the braised pork: Combine the soy sauce, vinegar, salt, sugar, peppercorns, garlic, pig ear, jowl, snout and tongue in a large stockpot and add enough water to completely cover the pork. Simmer on low heat until the pork is soft but not completely tender, 1 hour 30 minutes. Remove the pork and chill.
For the pork sisig: Preheat a charcoal grill to high heat, preferably using lump charcoal. Grill the pork parts until the skin is crispy and slightly charred, and then refrigerate.
Dice the pork parts into small pieces. Saute the ginger, garlic, chiles and onions in a large saute pan for 1 minute. Add the pork and saute for 4 minutes. Add the Filipino soy sauce, calamansi juice and coconut vinegar.
Divide the pork among 4 pre-heated fajita platters. Crack 1 egg onto each platter and mix the egg and pork together. Serve atop the rice.